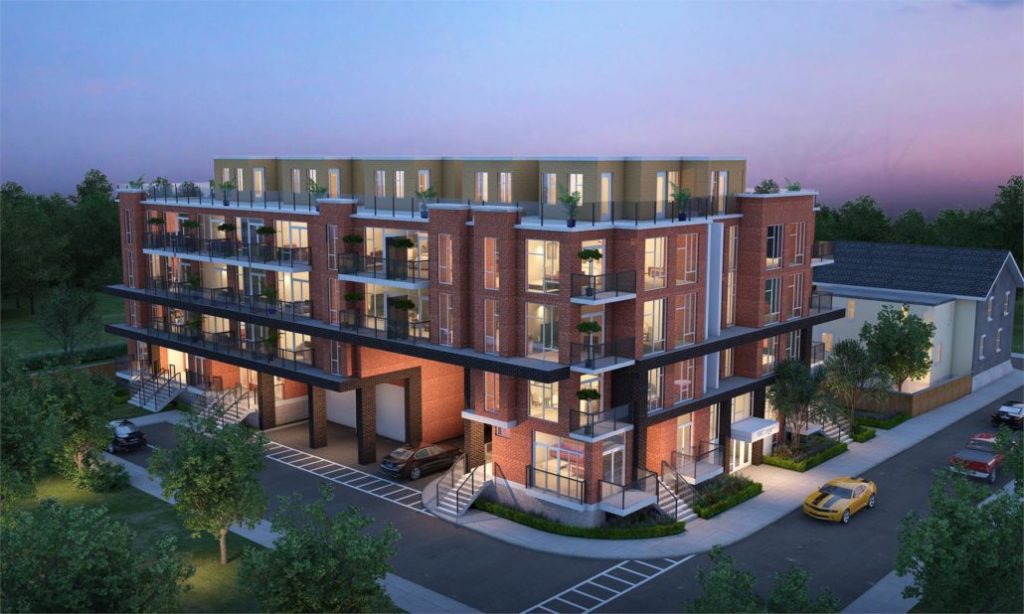 Elevate Towns is a new condominium development by Kaleido Corporation currently under construction located at 485 Logan Avenue, Toronto in the Leslieville neighbourhood with a 94/100 walk score and a 94/100 transit score. Elevate Towns is designed by SRN Architects. Development is scheduled to be completed in 2021. The project has a total of 41 suites ranging from 813 sq.ft to 1966 sq.ft. Suites are priced from $1,065,000 to $1,100,000.

Price Per Square Foot
THIS PROJECT
$903/sq.ft
NEIGHBOURHOOD AVERAGE
$1129/sq.ft
CITY AVERAGE
$1151/sq.ft

Elevate Towns Floor Plans & Prices
Total Floor Plans
31 (7 Available)
Price Range
$1,065,000 – $1,100,000
Avg. Price per Foot
$903/sq.ft
Suite Name
Suite Type
Size
View
Price
All prices, availability, figures and materials are preliminary and are subject to change without notice. E&OE 2020
Floor Premiums apply, please speak to sales representative for further information.

PDF Files for Elevate Towns
Price List u2013 Elevate Towns – July 2020.pdf
Brochure (Investor) – Elevate Towns.pdf
Floor Plans – Elevate Towns.pdf
Feature Sheet u2013 Elevate Towns.pdf
Features & Finishes u2013 Elevate Towns.pdf
Brochure u2013 Elevate Towns.pdf
Worksheet u2013 Elevate Towns.pdf

Elevate Towns Overview
Overview
Key Information
Location
485 Logan Avenue
Leslieville, Toronto
Greater Toronto Area
Developer
Kaleido Corporation
Completion
2021
Sales Status
Selling
Development Status
Under Construction
Building Type
Townhouse
Price Range
$1,065,000 to
$1,100,000
Suite Sizes
813 sq.ft to
1966 sq.ft
Avg. Price per Foot
$903/sq.ft
Parking
$70,000
Locker Price
$15,000
Mt. Fees ($ per sq.ft.)
–
Deposit Structure
(15%)
$20,000.00 On Signing
Balance to 5% – 30 days
5% – 90 days
5% – 180 days

Additional Information
Walk Score
94 / 100
Transit Score
94 / 100
Architect
SRN Architects
Interior Designer
–
Count
– Floors
41 Suites
Height (M)
–
Height (Ft)
–
Data last updated: July 13th, 2020