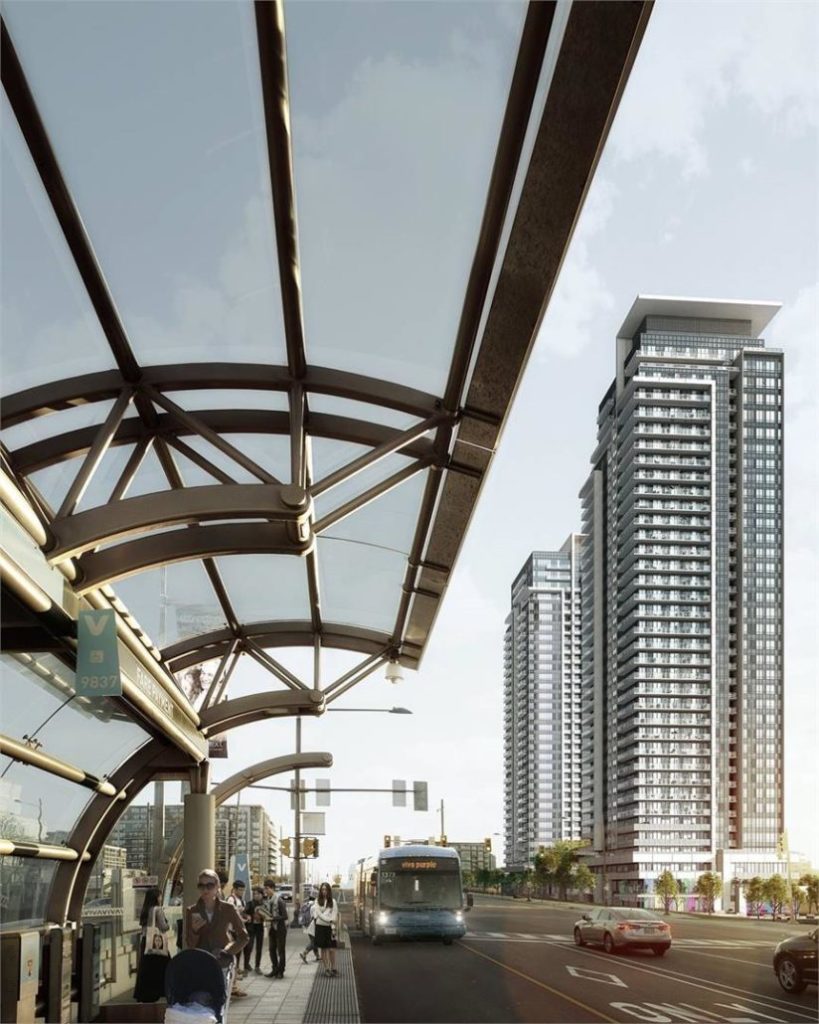 Pavilia Towers Condos is a new condominium development by Times Group Corporation currently under construction located at Hwy 7 & South Park Road, Markham in the Commerce Valley neighbourhood with a 80/100 walk score and a 51/100 transit score. Pavilia Towers Condos is designed by Icke Brochu Architects and will feature interior design by Tomas Pearce Interior Design Consulting Inc.. Development is scheduled to be completed in 2021. The project is 36 storeys tall and has a total of 400 suites ranging from 581 sq.ft to 1785 sq.ft. Suites are priced from $692,700 to $1,398,600.

Price Per Square Foot

Pavilia Towers Condos Floor Plans & Prices
All prices, availability, figures and materials are preliminary and are subject to change without notice. E&OE 2020
Floor Premiums apply, please speak to sales representative for further information.

PDF Files for Pavilia Towers Condos
Price List (Tower B) – Pavilia Towers Condos – September 2020.pdf
Price List (Tower A) – Pavilia Towers Condos – September 2020.pdf
Floor Plans (Tower B) – Pavilia Towers Condos.pdf
Floor Plans (Tower A) – Pavilia Towers Condos.pdf
Promo – Pavilia Towers Condos.pdf
Brochure – Pavilia Towers Condos.pdf
Site Plan – Pavilia Towers Condos.pdf
Key Plans – Pavilia Towers Condos.pdf

Pavilia Towers Condos Overview
Overview
Key Information
Deposit Structure
(15% + 10%)
$20,000.00 On Signing
Balance to 5% – 30 days
5% – 150 days
5% – 300 days
10% – Occupancy

Additional Information
Data last updated: September 21st, 2020