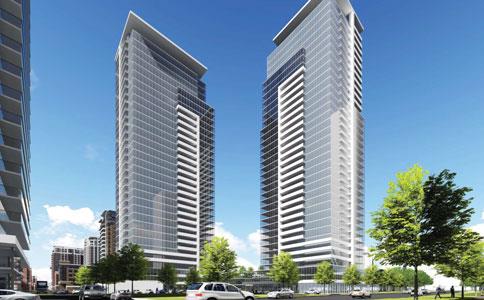 Riverview Condos is a new condominium development by Times Group Corporation currently in pre-construction located at Birchmount Road, Markham in the Unionville neighbourhood with a 74/100 walk score and a 57/100 transit score. Riverview Condos is designed by Kirkor Architect + Planners and will feature interior design by Tomas Pearce Interior Design Consulting Inc.. Development is scheduled to be completed in 2021. The project is 19 storeys tall and has a total of 322 suites ranging from 643 sq.ft to 1918 sq.ft. Suites are priced from $671,400 to $1,643,900.

Price Per Square Foot

Riverview Condos Floor Plans & Prices
All prices, availability, figures and materials are preliminary and are subject to change without notice. E&OE 2020
Floor Premiums apply, please speak to sales representative for further information.

PDF Files for Riverview Condos
Price List – Riverview Condos – July 2020.pdf
Promo – Riverview Condos.pdf
Building A
Building C
Building B
Brochure – Riverview Condos.pdf
Worksheet – Riverview Condos.pdf

Riverview Condos Overview
Overview
Key Information
Deposit Structure
(15% + 10%)
$5,000.00 On Signing
Balance to 5% – 30 days
5% – 150 days
5% – 300 days
10% – Occupancy

Additional Information
Data last updated: September 16th, 2020