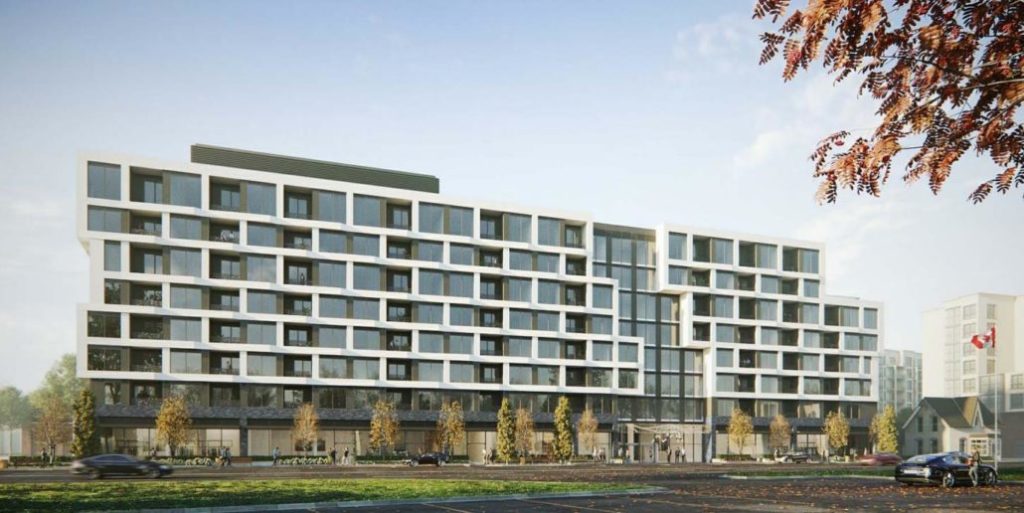 The Branch Condos is a new condominium development by Zancor Homes currently in pre-construction located at 2450 Old Bronte Road, Oakville in the West Oak Trails neighbourhood with a 51/100 walk score and a 34/100 transit score. The Branch Condos is designed by Quadrangle Architects Ltd. and will feature interior design by Tomas Pearce Interior Design Consulting Inc.. Development is scheduled to be completed in 2022. The project is 8 storeys tall and has a total of 334 suites ranging from 433 sq.ft to 988 sq.ft. Suites are priced from $484,900 to $749,900.

Price Per Square Foot

The Branch Condos Floor Plans & Prices
All prices, availability, figures and materials are preliminary and are subject to change without notice. E&OE 2020
Floor Premiums apply, please speak to sales representative for further information.

PDF Files for The Branch Condos
Price List u2013 The Branch Condos u2013 July 2020.pdf
Floor Plans u2013 The Branch Condos.pdf
Worksheet – The Branch Condos.pdf
Brochure – The Branch Condos.pdf
Renderings – The Branch Condos.pdf
Features & Finishes – The Branch Condos.pdf

The Branch Condos Overview
Overview
Key Information
Deposit Structure
(15% + 5%)
$5,000.00 On Signing
Balance to 5% – 30 days
2.5% – 100 days
2.5% – 200 days
2.5% – 400 days
2.5% – 540 days
5% – Occupancy

Additional Information
Data last updated: August 21st, 2020