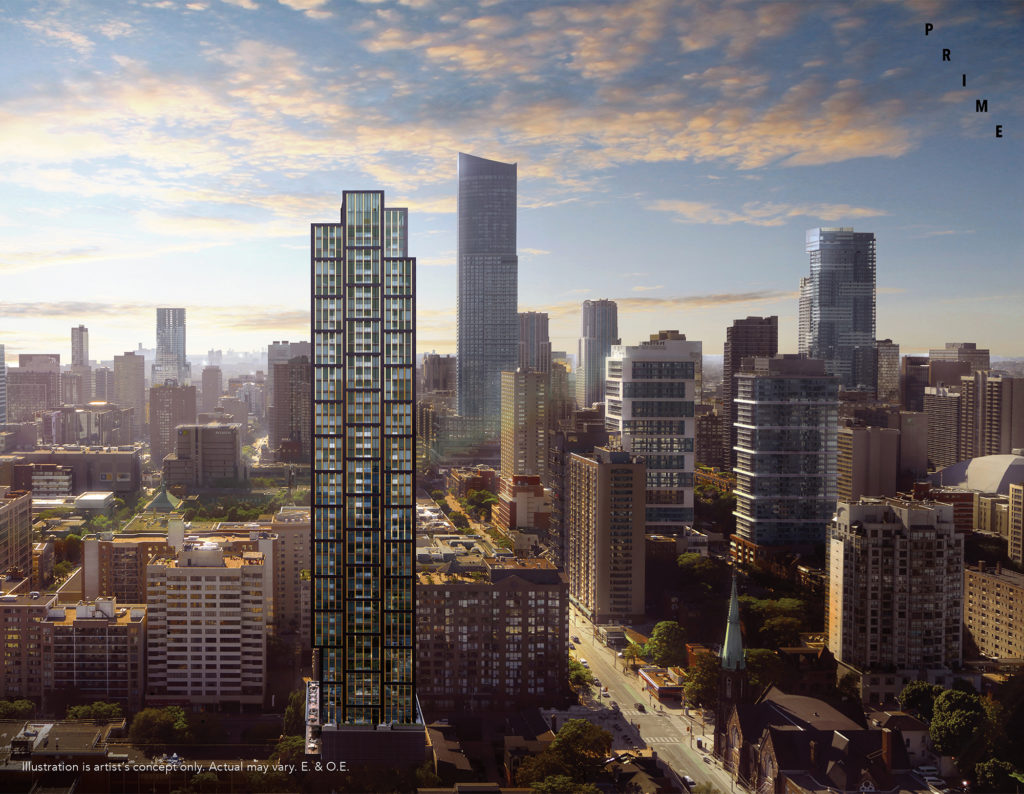 PRIME Condos is a new condo development by CentreCourt and Centrestone Urban Developments Inc. currently in preconstruction at 319 Jarvis Street, Toronto. The development is scheduled for completion in 2024.

Price Per Square Foot

VOYA Floor Plans & Prices
All prices, availability, figures and materials are preliminary and are subject to change without notice. E&OE 2020
Floor Premiums apply, please speak to sales representative for further information.

PDF Files for Prime Condos
Price List – Prime Condos Price list.pdf
Floor Plans – Prime Condos Floor Plan.pdf

Prime Condos Overview
Overview
Key Information