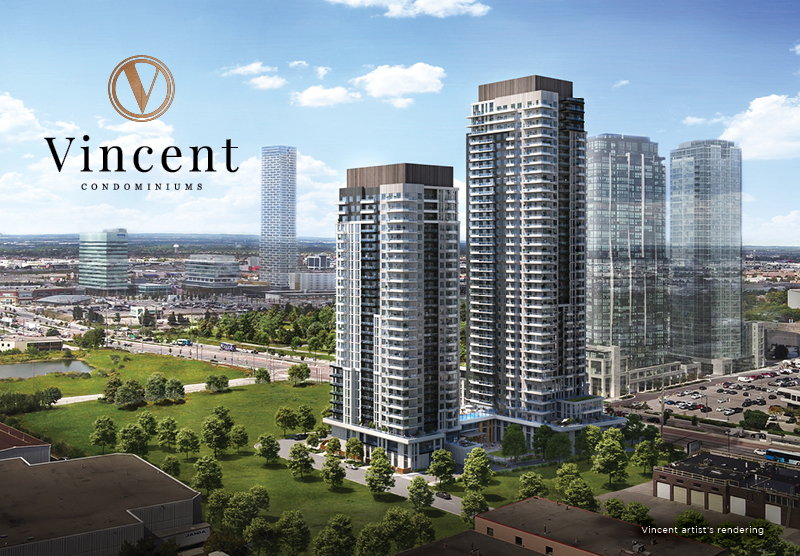 Vincent Condos is a new condominium development by Guglietti Brothers Investments & Rosehaven Homes & Townwood Homes currently in pre-construction located at 2851 Highway 7, Vaughan in the Thornhill neighbourhood with a 19/100 walk score and a 74/100 transit score. Vincent Condos will feature interior design by Figure3. ranging from 346 sq.ft to 1489 sq.ft.

Price Per Square Foot
THIS PROJECT
–
NEIGHBOURHOOD AVERAGE
$896/sq.ft

Alba Condos Floor Plans & Prices
Total Floor Plans
78 (3 Available)
Suite Name
Suite Type
Size
View
Price
All prices, availability, figures and materials are preliminary and are subject to change without notice. E&OE 2020
Floor Premiums apply, please speak to sales representative for further information.

PDF Files for Alba Condos
Condo Experience – Condo Experience.pdf
Features and Finishes – Features and Finishes.pdf

Danny Danforth Overview
Overview
Key Information
Location
2851 Highway 7
Thornhill, Vaughan
Regional Municipality of York
Developer
Guglietti Brothers Investments &
Rosehaven Homes &
Townwood Homes
Sales Status
Platinum Access &
Selling
Development Status
Pre-Construction
Suite Sizes
346 sq.ft to
1489 sq.ft
Mt. Fees ($ per sq.ft.)
–
Additional Information
Interior Designer
Figure3
Height (M)
–
Height (Ft)
–
Data last updated: July 27th, 2021