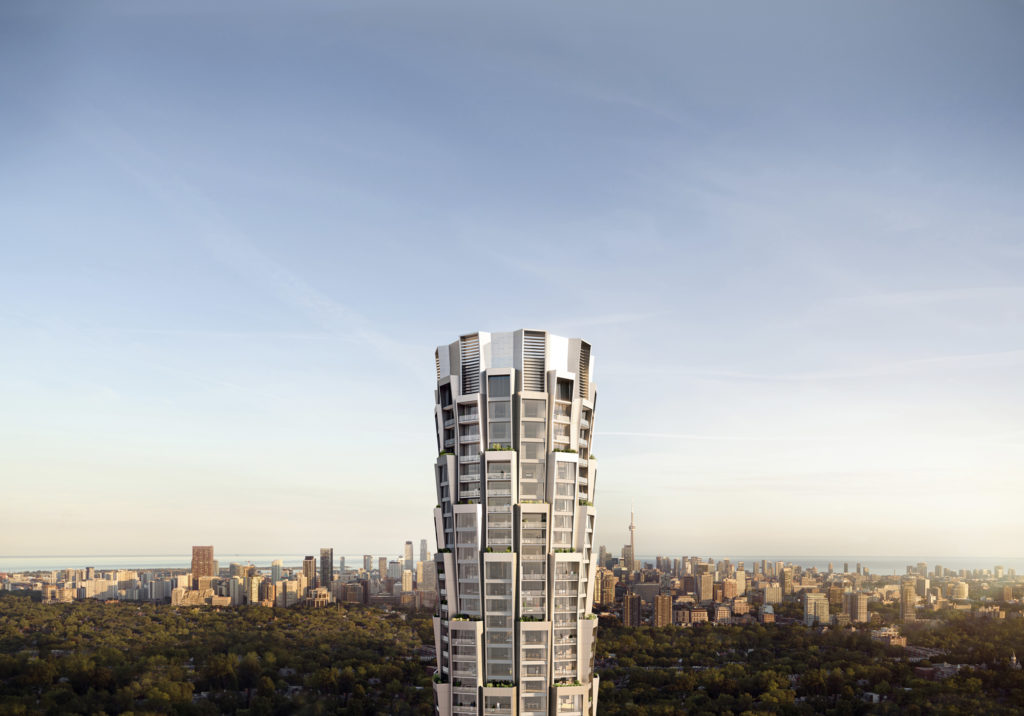 The first residential building in Canada designed by visionary architect, Jeanne Gang of Studio Gang.
One Delisle will embrace the environment and the calm of the surrounding nature and ravines. Condominium residences unlike any other in Toronto – with balconies and terraces throughout.
A project by award-winning developer Slate Asset Management, designed by world-renowned architect Studio Gang. Register today to secure your terrace suite. Jeanne Gang is known for challenging the stylistic and technical parameters of architecture. Named one of the most influential people in the world by TIME 100 in 2019, Gang is a MacArthur Fellow and a leading advocate for gender equality in the field of architecture and design.
Gang and her eponymous studio are responsible for some of the world's most diverse and compelling buildings and spaces. One Delisle, as seen in the rendering, will break from convention and refresh Toronto's skyline. The rhythmic exterior maximizes natural light, views, and outdoor living for residents.

Price Per Square Foot

One Delisle Condos Floor Plans & Prices
All prices, availability, figures and materials are preliminary and are subject to change without notice. E&OE 2020
Floor Premiums apply, please speak to sales representative for further information.

PDF Files for One Delisle Condos
Price List (Sky Collection) – Price list (Sky).pdf
Price List (City Collection) – Price list (City).pdf
Brochure – Brochure.pdf
Features and Finishes (Sky Collection) – Features and Finishes (Sky).pdf
Features and Finishes (City Collection) – Features and Finishes (City).pdf

One Delisle Condos Overview
Overview
Key Information