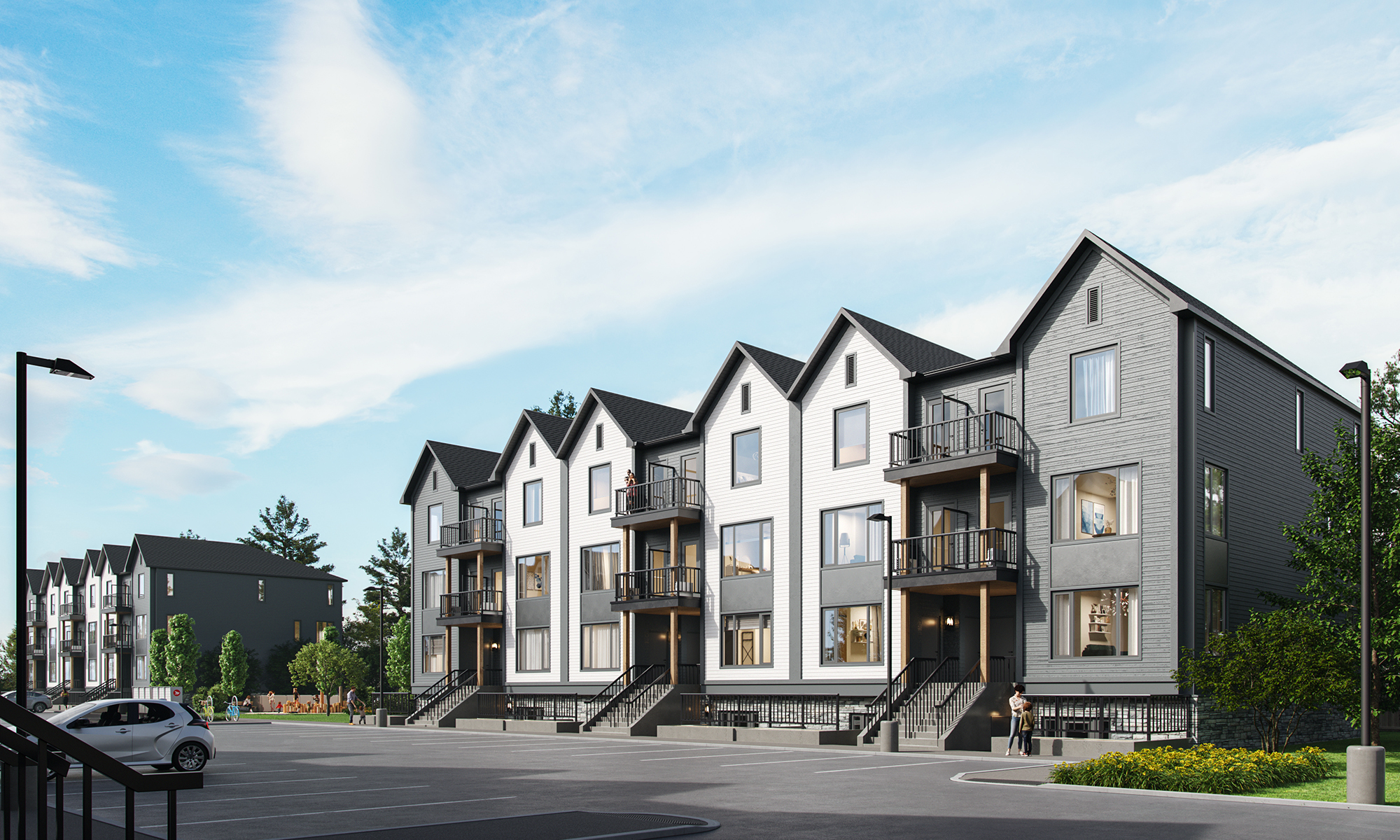 Marquis Modern Towns is a new condominium development by Reid's Heritage Properties currently in pre-construction located at 708 Woolwich Street, Guelph in the neighbourhood with a 48/100 walk score and a 45/100 transit score. Marquis Modern Towns is designed by Martin Simmons Architects. Development is scheduled to be completed in 2024. The project is 3 storeys tall and has a total of 96 suites ranging from 901 sq.ft to 1008 sq.ft. Suites are priced from $587,900 to $622,900.

Price Per Square Foot
THIS PROJECT
$630/sq.ft
NEIGHBOURHOOD AVERAGE
$0/sq.ft
CITY AVERAGE
$644/sq.ft

Marquis Modern Towns Floor Plans & Prices
Total Floor Plans
8 (8 Available)
Price Range
$587,900 – $622,900
Avg. Price per Foot
$630/sq.ft
Suite Name
Suite Type
Size
View
Price
All prices, availability, figures and materials are preliminary and are subject to change without notice. E&OE 2020
Floor Premiums apply, please speak to sales representative for further information.

PDF Files for Marquis Modern Towns
Price list- Marquis Modern Towns Price List.pdf
Floor Plan – Marquis Modern Towns Floorplans.pdf
Amenity Map – Marquis Modern Towns Amenity Map.pdf

Marquis Modern Towns Overview
Overview
Key Information
Location
708 Woolwich Street,Guelph
Wellington County
Developer
Reid's Heritage Properties
Completion
2024
Sales Status
Selling
Development Status
Pre-Construction
Building Type
Townhouse
Price Range
$587,900 to
$622,900
Suite Sizes
901 sq.ft to
1008 sq.ft
Avg. Price per Foot
$630/sq.ft
Parking
Included (1)
Locker Price
–
Mt. Fees ($ per sq.ft.)
$0.22
Deposit Structure
(10%)
$15,000.00 On Signing
Balance to 5% – 30 days
5% – 180 days

Additional Information
Walk Score
48 / 100
Transit Score
45 / 100
Architect
Martin Simmons Architects
Interior Designer
–
Count
3 Floors
96 Suites
Height (M)
–
Height (Ft)
–
Data last updated: October 16th, 2023