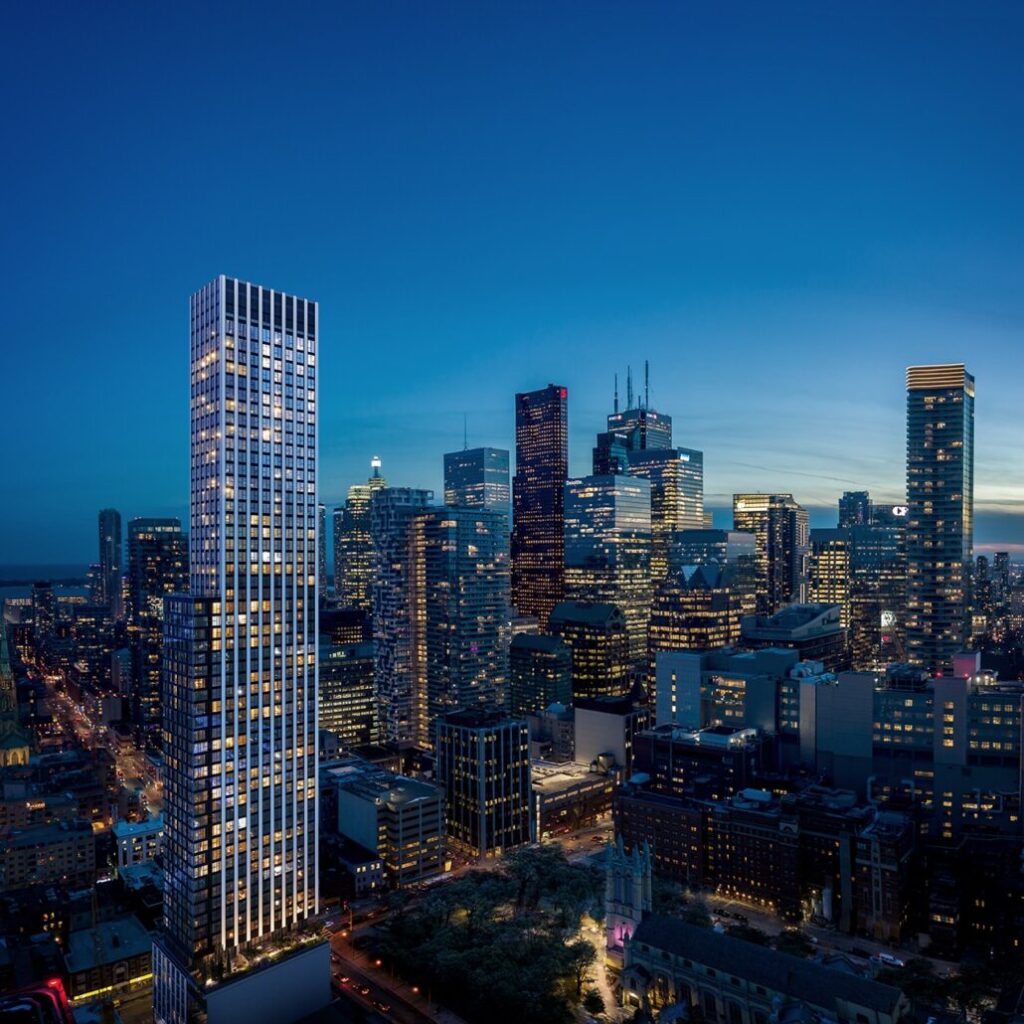 Queen Church Condos is a new condominium development by BAZIS & Tridel currently in pre-construction located at 60 Queen Street East, Toronto in the Downtown Core neighbourhood with a 97/100 walk score and a 100/100 transit score. Queen Church Condos is designed by CORE Architects. The project is 57 storeys tall and has a total of 447 suites.

Price Per Square Foot
THIS PROJECT
$0/sq.ft
NEIGHBOURHOOD AVERAGE
$1,1734/sq.ft
CITY AVERAGE
$1,347/sq.ft

Queen Church Condos Floor Plans & Prices
Total Floor Plans
7 Available
Price Range
$709,000 – $1,293,000
Avg. Price per Foot
–
Suite Name
Suite Type
Size
View
Price
All prices, availability, figures and materials are preliminary and are subject to change without notice. E&OE 2020
Floor Premiums apply, please speak to sales representative for further information.

PDF Files for Queen Church Condos
Price List – Queen Church Condos Pricelist.pdf
Floor Plans – Queen Church Condos Floor Plans.pdf
Brochure – Queen Church Condos Brochure.pdf

Queen Church Condos Overview
Overview
Key Information
Location
60 Queen Street East
Downtown Core, Toronto
Toronto
Developer
BAZIS & Tridel
Completion
Summer 2027
Sales Status
Selling
Development Status
Pre-Construction
Building Type
Condo
Price Range
$709,000 – $1,293,000
Suite Sizes
412 sq.ft – 812 sq.ft
Avg. Price per Foot
–
Parking
$125,000
Locker Price
–
Mt. Fees ($ per sq.ft.)
–
Deposit Structure
5% On Signing
5% – 120 days after signing
5% – 270 days after signing
5% – 450 days after signing

Additional Information
Walk Score
97/ 100
Transit Score
100 / 100
Architect
Kirkor Architect + Planners and Rosario Varacalli
Interior Designer
II BY IV DESIGN
Count
57 Floors
447 Suites
Height (M)
–
Height (Ft)
–
Data last updated: May 25th, 2022