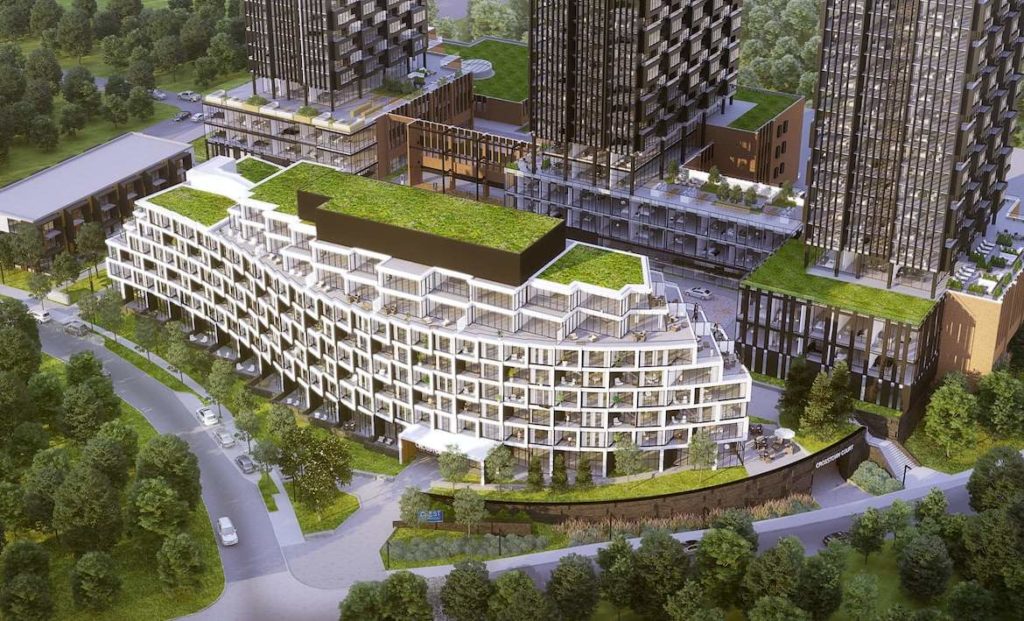 Crest At Crosstown Condos is part of the Crosstown 60-acre master-planned community development by Aspen Ridge Homes located at Eglinton Avenue East & Don Mills Road in Toronto.
The Crest is a boutique, mid-rise condominium combining the ultimate exclusivity with affordable luxury. Discover residences that combine unique architecture and open-air living, with access to remarkable amenities and a plethora of parkland.

Price Per Square Foot
THIS PROJECT
$1,101/sq.ft
NEIGHBOURHOOD AVERAGE
$1,073/sq.ft
CITY AVERAGE
$1,181/sq.ft

The Hillmont Floor Plans & Prices
Total Floor Plans
64 (6 Available)
Price Range
$659,990 – $1,200,990
Avg. Price per Foot
$1,101/sq.ft
Suite Name
Suite Type
Size
View
Price
All prices, availability, figures and materials are preliminary and are subject to change without notice. E&OE 2020
Floor Premiums apply, please speak to sales representative for further information.

PDF Files for The Crest at Crosstown
Price List – The Crest at Crosstown Price list.pdf
Floor Plans – TThe Crest at Crosstown Floor Plan.pdf

The Crest at Crosstown Overview
Overview
Key Information
Location
844 Don Mills Road, Don Mills, Toronto
Greater Toronto Area
Developer
Aspen Ridge Homes
Sales Status
Platinum Access &
Selling
Development Status
Pre-Construction
Price Range
$659,990 to
$1,200,990
Suite Sizes
452 sq.ft to
1,598 sq.ft
Avg. Price per Foot
$1,101/sq.ft
Locker Price
Included (1)
Mt. Fees ($ per sq.ft.)
$0.55
Deposit Structure

(15% + 5%)
5% – On Signing
5% – 90 days
5% – 540 days
5% – Occupancy
Additional Information
Architect
CORE Architects
Interior Designer
Mike Niven Interior Design Inc
Count
8 Floors
191 Suites
Height (M)
–
Height (Ft)
–
Data last updated: July 27th, 2021